Hosted by International IDEA & Funded by the European Union
Welcome to the News and Resources Portal for the Summit for Democracy
Commitments Dashboard and Democracy Cohorts
The Commitments Dashboard provides an overview of country commitments to strengthen democracy domestically and internationally and contextual democratic performance data, in follow up to the first and second Summits for Democracy, organized by the U.S. in December 2021 and March 2023.
Explore Commitments Dashboard
What's new in the dashboard
About this website
This is the News and Resources Portal for the Summit for Democracy, an EU-funded resources portal to support broad engagement in the Summit for Democracy process. It provides information on the Summit, Summit commitments, related events and publications and democracy data.
Read More
Cohorts
Democracy Cohorts bring together a diverse group of stakeholders, including governments, civil society and the private sector, to support the implementation of commitments in their issue area of interest. The cohorts provide opportunities for focussed discussions and coordinated action on important topics for democracy among a broad international group of interested stakeholders.
> Summit for Democracy Cohorts
#SummitforDemocracy on Twitter
Global State of Democracy
Indices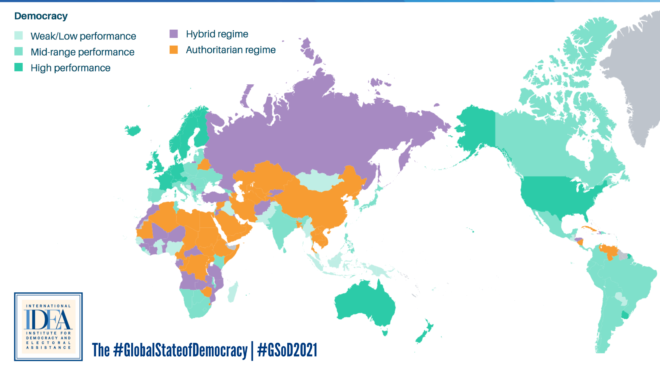 Explore the data on democracy over the past 45 years across 166 countries with the Global State of Democracy Indices.
> Visit website
Report 2022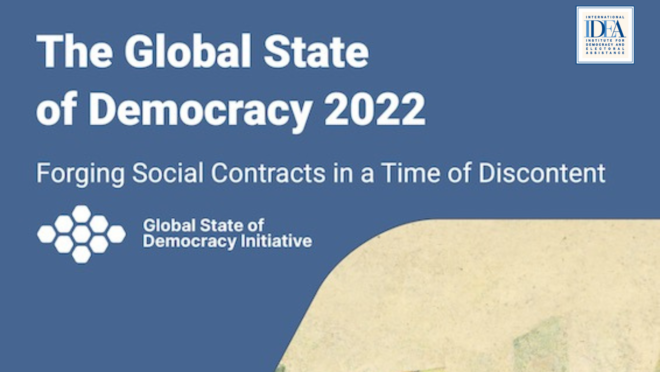 The world is becoming more authoritarian: International IDEA is calling for bold democratic renewal. Explore the report, its findings and our recommendations.
> Visit website
Democracy Tracker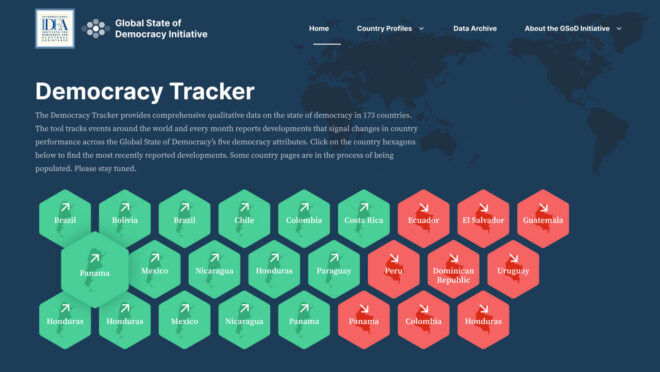 A monthly-updated qualitative dataset that monitors the most important democracy and human rights-related developments in 173 countries.
> Visit website