Back to overview
Youth Democracy Cohort Releases Call to Action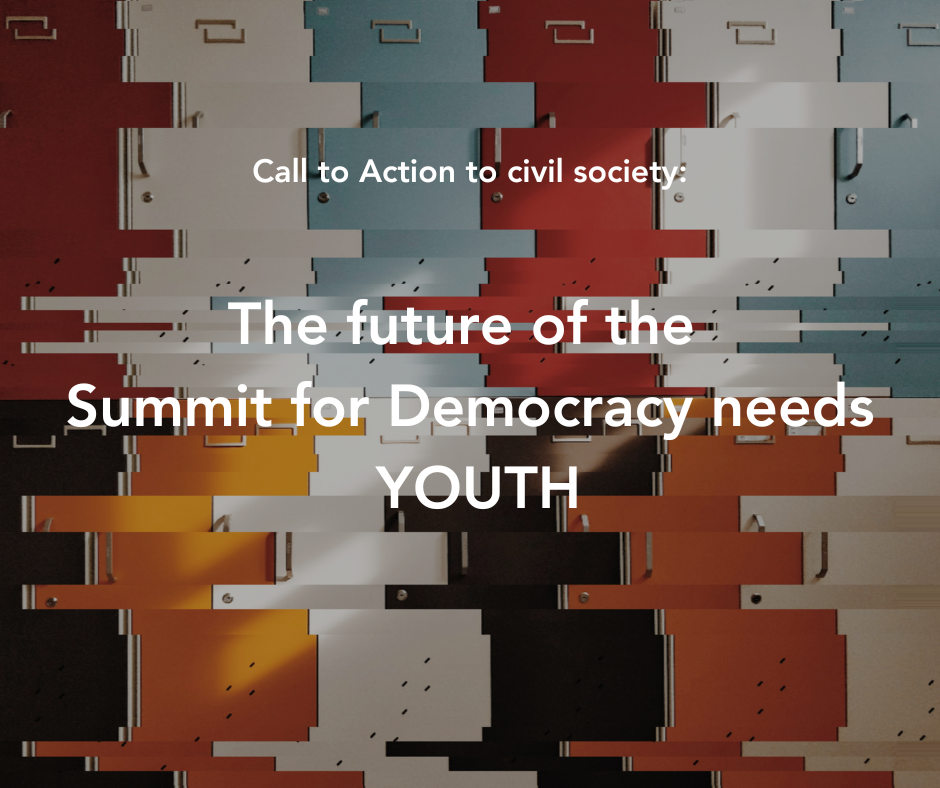 The co-leads of the Youth Democracy Cohort, International IDEA, the European Partnership for Democracy, the European Youth Network and Africtivistes, call on civil society organisations and other stakeholders around the world to promote youth political participation as a bedrock of the summit for democracy process. Civil society organisations, foundations and the private sector must seize the opportunity of the second Summit for Democracy to strengthen youth participation beyond the second Summit by:
Inviting all Summit for Democracy stakeholders to engage young people in Democracy Cohorts.
Inviting all Summit for Democracy stakeholders to include young people in their post-Summit planning.
Inviting civil society organisations, foundations, the private sector and policymakers to push their governments to make at least one commitment on youth political participation within 6 months of the 2nd Summit for Democracy.
Check out the full text of the Call to Action and how to take part here.