Back to overview
Summit for Democracy Impact Analysis and Reflections Published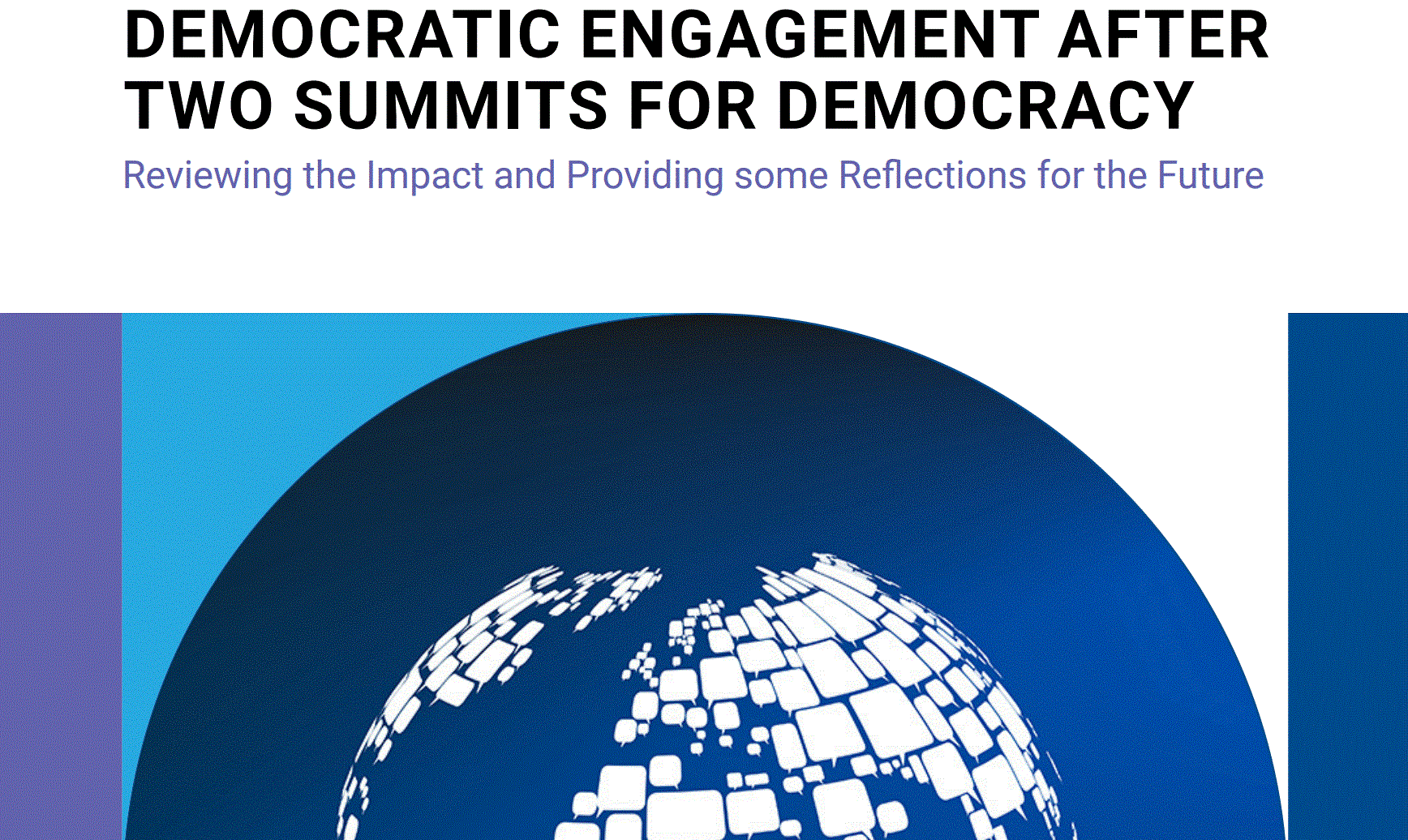 International IDEA has published an analysis of the setup of the Second Summit, the state of implementation of past democracy commitments, the new commitments made by participating countries, and the level of inclusion of civil society and Democracy Cohorts at the summit. The Report also presents recommendations which could pave the way for stronger connectivity, better structures, and more inclusion and representation for future summits.
Planning regional summits enabled regions to take greater ownership of the summit process, giving countries the opportunity to lead their own approaches tailored to their own unique contexts and helping actors to connect where they otherwise may not have had the opportunity. The summit process remains a welcome and needed opportunity to support democracy, giving actors the space and opportunity to raise democracy on the political agenda and discuss collective solutions. However, certain adjustments should be implemented to ensure continued positive momentum for democratic change.
View the paper here on the International IDEA website.