Back to overview
International IDEA support to the Summit for Democracy 2021-2023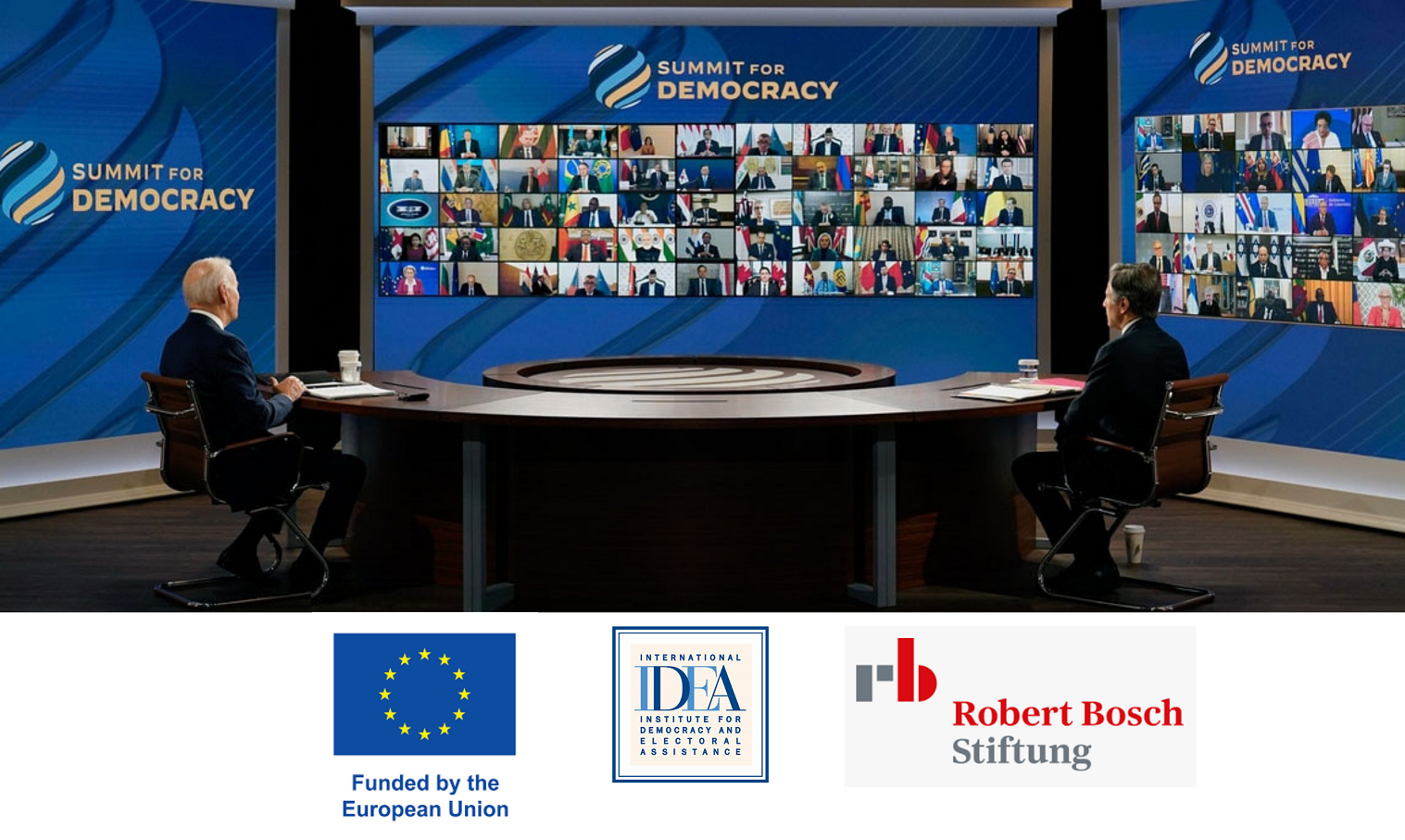 International IDEA views the Summit for Democracy as a strategic opportunity to place democracy at the front and centre of the global agenda. The war in Ukraine underscores, even more, the need for democracies to stand united in the face of authoritarian threats. International IDEA has therefore developed a strategic engagement programme (2021-2023) around the Summits for Democracy process.
Learn more about our work in terms of Analysis, knowledge tools and resources; Dialogues, events and partnerships; and Multilateral engagement.
Check out an overview of International IDEA's support to the Summit for Democracy.
See our analysis of Summit for Democracy Cohorts.