Back to overview
International IDEA support to the Summit for Democracy 2021-2022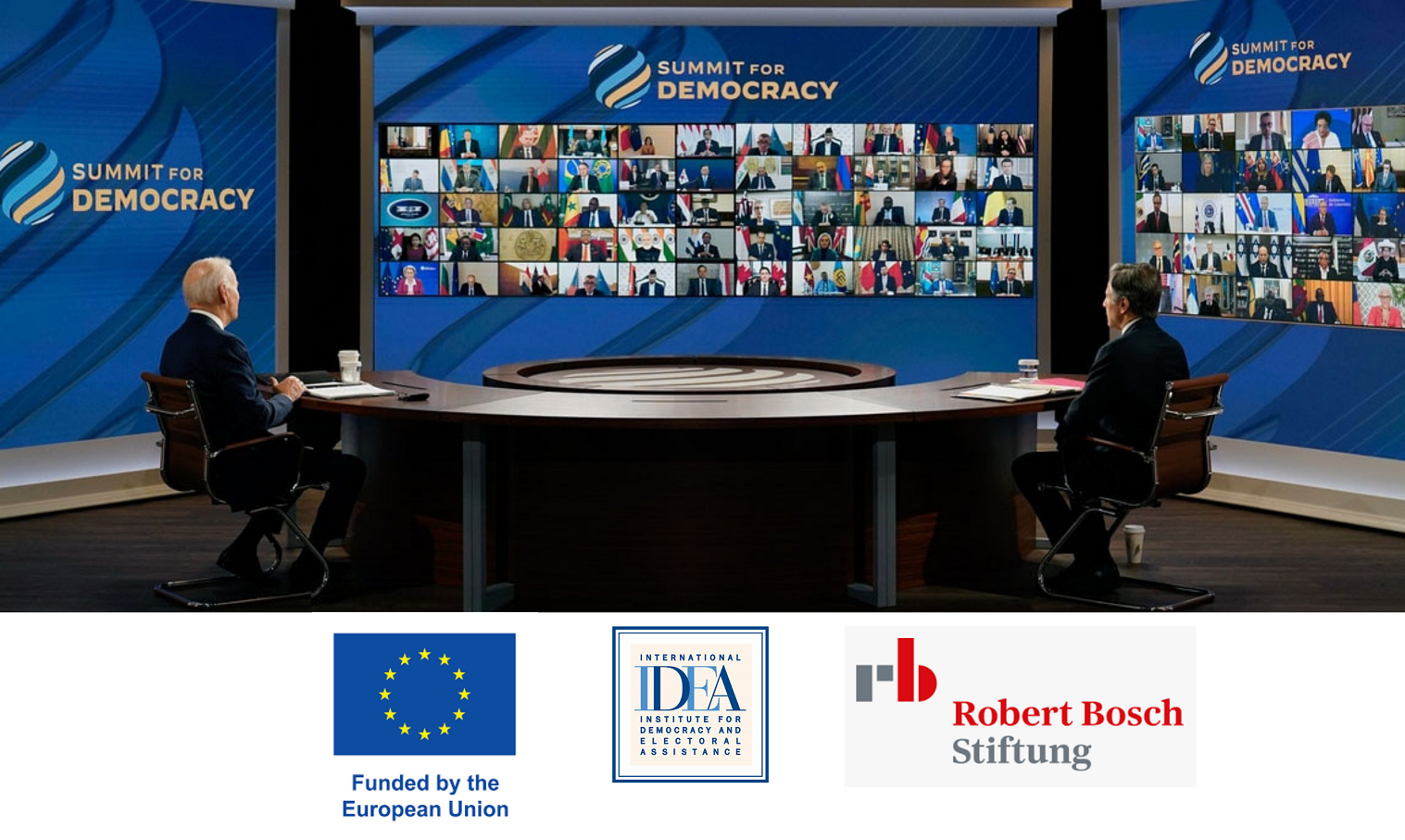 International IDEA views the Summit for Democracy as a strategic opportunity to place democracy at the front and center of the global agenda. The war in Ukraine underscores even more the need for democracies to stand united in the face of authoritarian threats. International IDEA has therefore developed a strategic engagement programme around the Summits for Democracy in 2021 and 2022.
This work is conducted by various teams, based in Brussels, Stockholm and Washington D.C., with support from International IDEA Member States, and grants from the European Union and the Robert Bosch Foundation. This Feature Story provides an overview of this programme of activities in support of the Summits for Democracy. The convening of a Global Democracy Coalition Forum and Team Europe Democracy Dialogues with civil society, the creation of a Summit for Democracy resources portal, and International IDEA-led analytical inputs and data on Summit commitments and outcomes provide some examples of International IDEA's Summit engagement, with an expansion of these activities throughout the 'year of action' in 2022, ahead of the second Summit.
Read the full feature story on the International IDEA website.