Back to overview
International Democracy Day 2022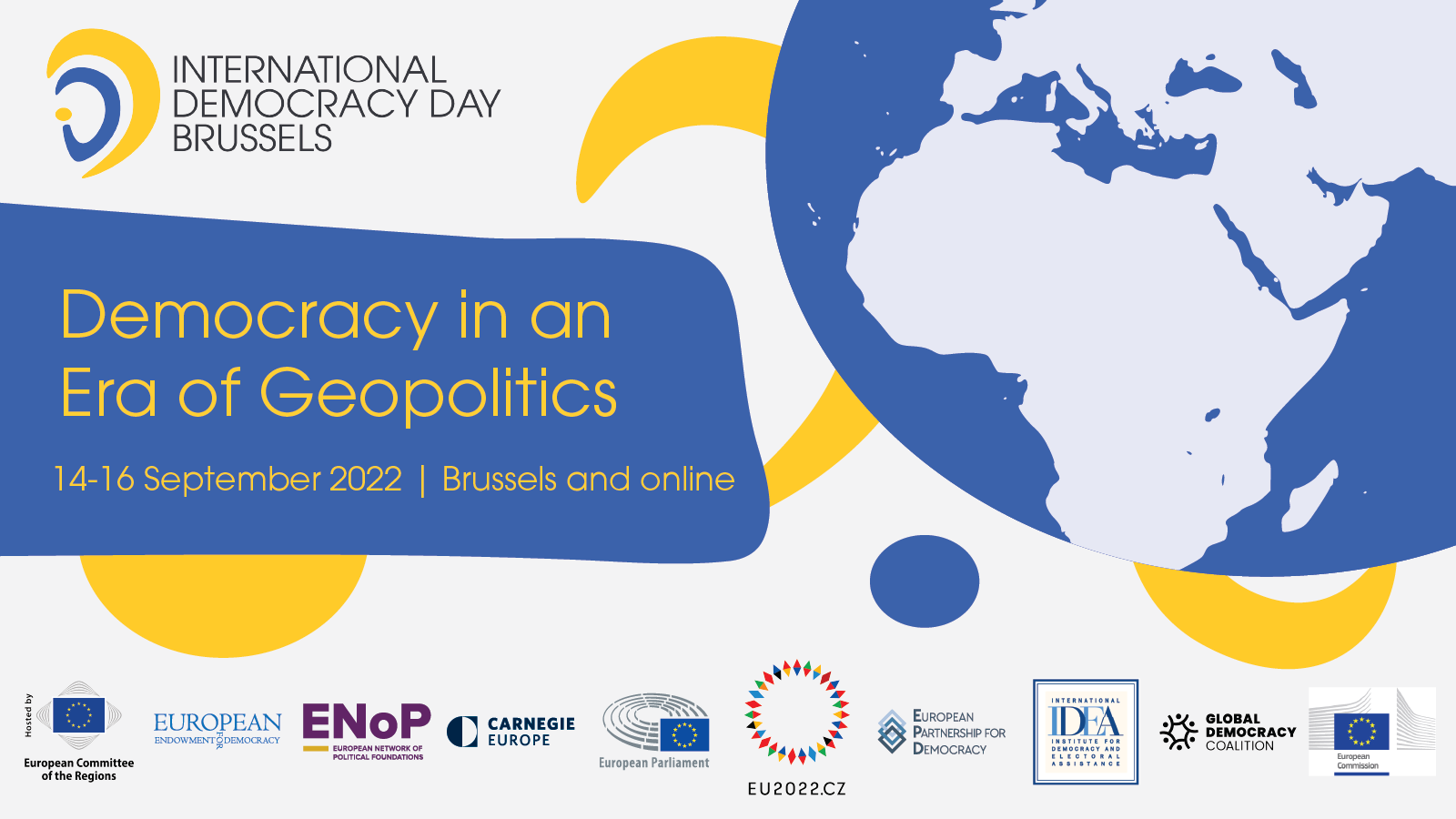 From 14 to 16 September 2022, International IDEA and its partners, Carnegie Europe, the European Endowment for Democracy (EED), the European Network of Political Foundations (ENOP), and the European Partnership for Democracy (EPD) held a series of online and in-person discussions. Topics ranged from involving civil society in rebuilding Ukraine after Russia's unjustified invasion, democracy vis a vis global geopolitics, EU presidencies and the EU democracy agenda, the launch of the Youth Cohort for the Summit, and hybrid threats to democracy.
The full programme and more information on the event is available here. A summary of the in-person events on 15 September, which explored the EU's External Democracy Agenda, is available here. Check out video messages from Sweden's Amb. for Democracy, Cecilia Ruthström Ruin, and Former Prime Minister of Sudan, Dr Abdalla Hamdok. EPD announced its co-leadership of the Youth Civic and Political Engagement Cohort for the Summit for Democracy.
International IDEA has collected a series of untold stories of democracy from civil society across the world, which can be accessed here. We also released an overview of the untold declines and successes of democracy in Asia and the Pacific.
This page will be updated as more is released in association with International Democracy Day, such as International IDEA's upcoming Sweden EU Presidency and the Democracy Agenda report.