Back to overview
Youth civic and political participation: shaping our democracies and our fight on climate change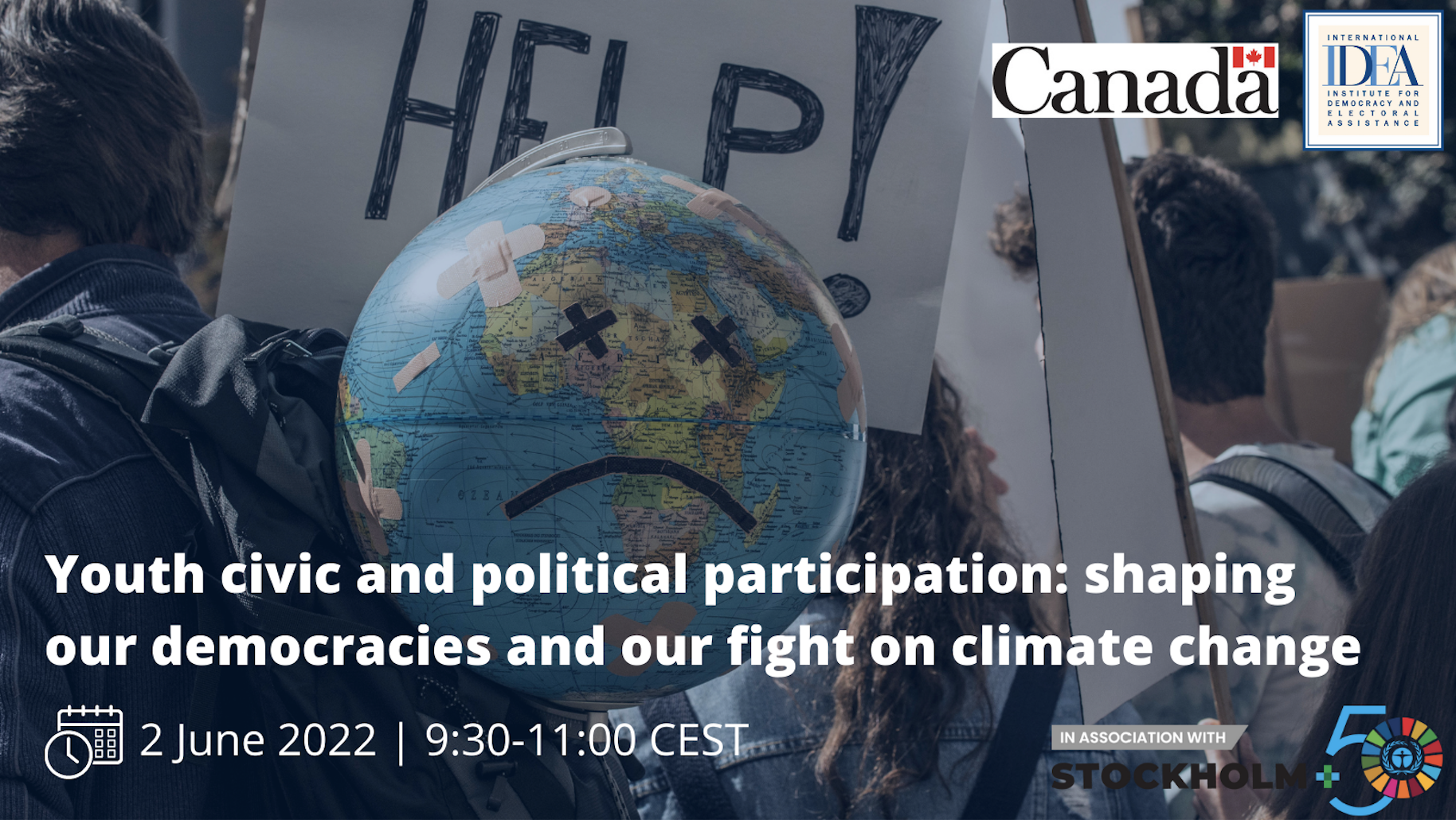 As the Chair of the Council of Member States of International IDEA, Canada, in collaboration with International IDEA, will host an in-person panel discussion on "Youth civic and political participation: shaping our democracies and our fight on climate change" on 2 June 2022, from 09:30 to 11:00. The event will take place at International IDEA's Headquarters at Strömsborg 1 in Stockholm.
Taking place on the margins of the Stockholm+50 Conference, this public event will be an important opportunity to engage with youth delegates and highlight their commitment and creative approaches to civic and political participation. In an effort to foster intergenerational dialogue and cooperation, the panel will feature youth leaders, government officials and academic representatives.
The discussion will focus on how the civic and political participation of youth leaders is strengthening our democracies and contributing to global efforts to maintain a healthy and sustainable planet for all, including in the fight against climate change. We will discuss youth's increasing engagement in innovative and unconventional democratic practices. Finally, the panel discussion will also be an opportunity to share insights on how governments and civil society organizations can further facilitate youth's full participation in their activities.
Visit the International IDEA website for registration and full speaker profiles.
Programme:
Opening words
Moderated discussion questions

Stéphane Dion, Canada's Special Envoy to the European Union, Ambassador of Canada to Germany
Kara Guloien, Co-Founder, Society for a Plastic Free BC
Khushbu Agrawal, Programme Officer, Global Programme, International IDEA
Iida Hyyryläinen, Associate Programme Officer, Office of the Secretary-General of IDEA (moderator)
And other youth leaders

Audience questions
Closing remarks by Dr Kevin Casas-Zamora, Secretary-General of International IDEA
Organising parties