Back to overview
Unpacking Democracy: Why Gender Equality Matters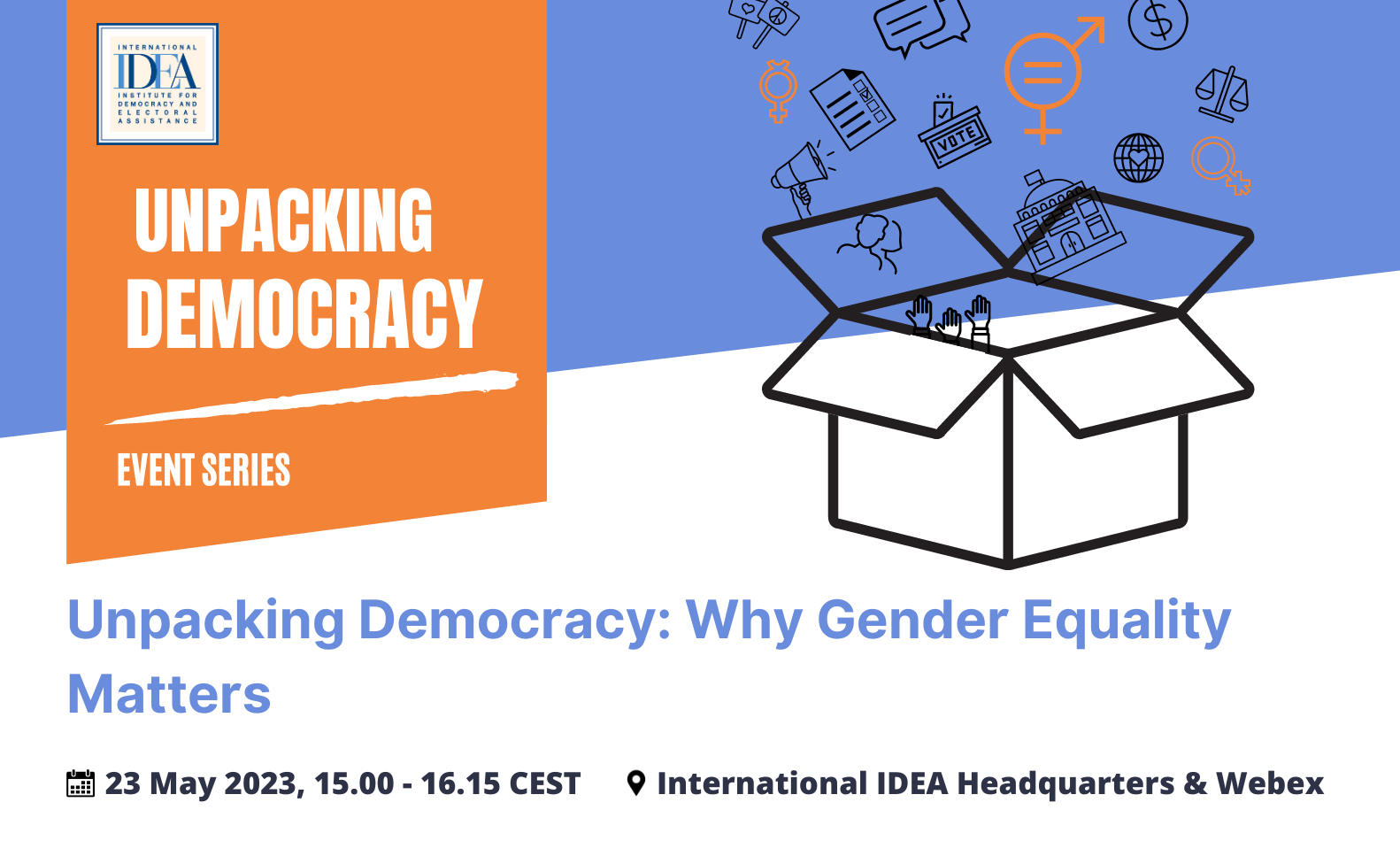 Organising parties

Gender equality is an integral part of thriving democracies, but few think of it as a prerequisite for democracy. At the same time, democracy is being undermined by the same forces that are pushing back on women's rights, participation, and representation in public life. This event contributes and sustains the efforts to sustain gender equality on the global agenda for democracy.
Join us for a panel discussion with the Summit for Democracy's Gender Equality Cohort. The Gender Cohort will provide insights into the Cohort's work by presenting the knowledge-based recommendations prepared for the 2023 Summit for Democracy. The panel will highlight the importance and good practices for advancing gender equality as a prerequisite for democracy in the post-Summit context.
Welcome Remarks
Kevin Casas-Zamora, Secretary-General, International IDEA
Presentation
Rumbidzai Kandawasvika-Nhundu, Senior Advisor, Democracy and Inclusion, International IDEA
Panellists
Sofia Calltorp, Ambassador for Gender Equality, Sweden
Dragos Hotea, Director and Special Representative, Ministry of Foreign Affairs, Romania
Ambassador Melanne Verveer, Executive Director, Georgetown Institute for Women, Peace, and Security (GIWPS)
Tatyana Teplova, Head of Division and Senior Counsellor for Gender Equality, Justice and Inclusiveness, Directorate for Public Governance, OECD
RSVP/CONTACTS:
For further questions, please contact Nazifa Alizada, n.alizada@idea.int
For in-person participation, register here.