Back to overview
Twitter Chat: "Will the Summit for Democracy Commitments lead to Action?"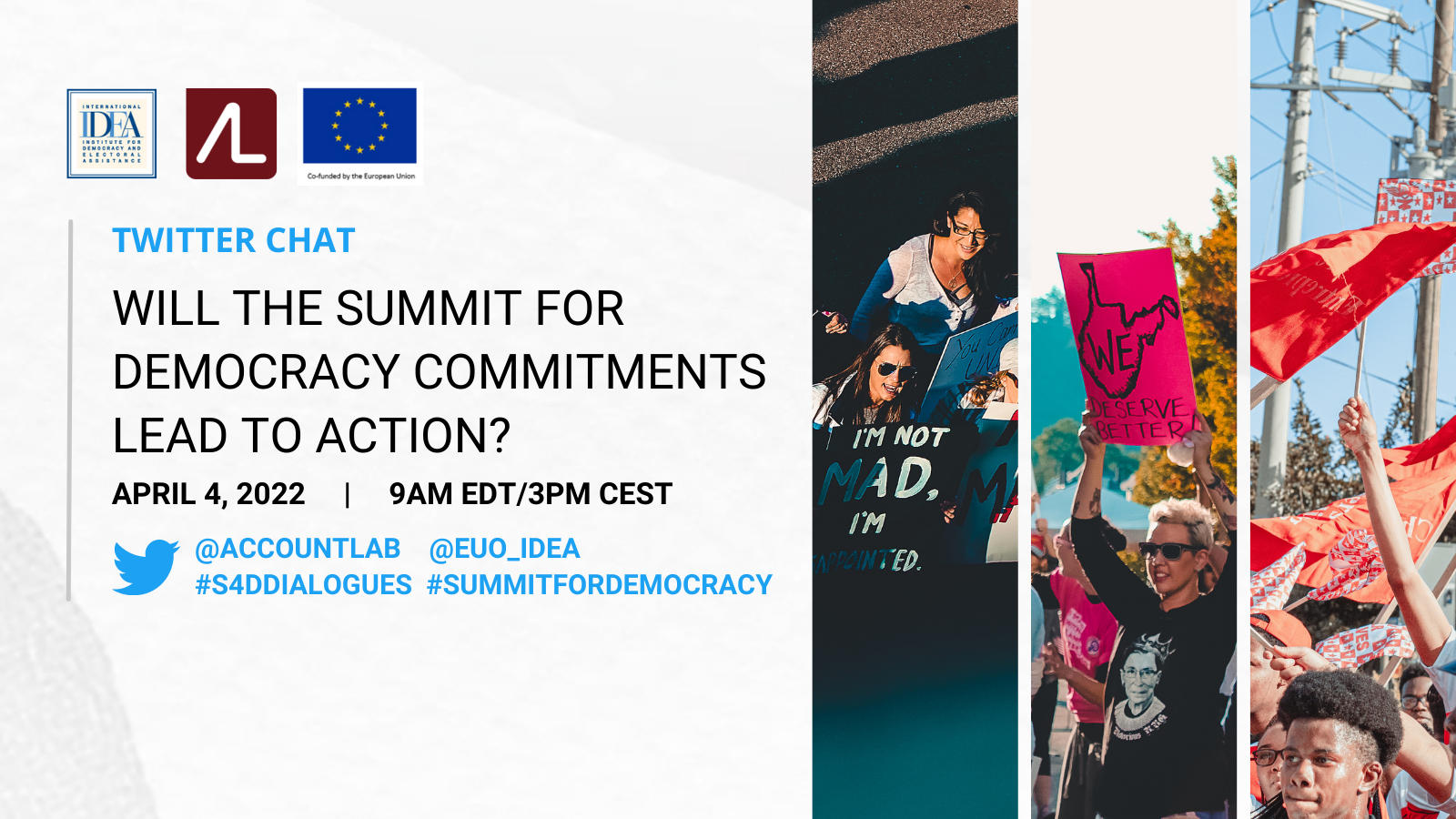 Organising parties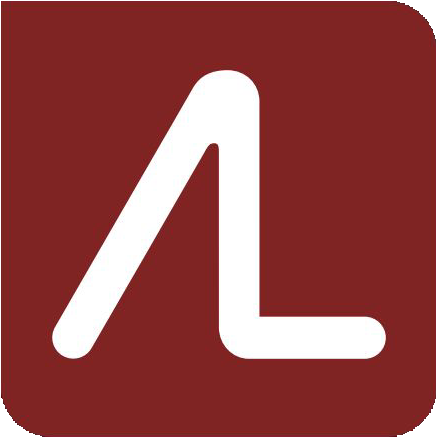 On 4 April 2022 at 9amEDT/3PM CEST, International IDEA and Accountability Lab will co-host a twitter chat to discuss preliminary findings on the Summit for Democracy's country commitments on Monday, 4 April 2022, 0900-10:00 EDT/15:00-16:00 CEST, with support from the European Union. The Twitter Chat is organized in collaboration with the Global Democracy Coalition's Webinar on post-Summit reflections taking place the next day, which can be found on our Events page, and provides an opportunity for our Twitter audiences to feed into its discussions.
A total of 110 countries participated in the Summit for Democracy organized by the US government on 9 and 10 December 2021. As a follow-up, and to start the Year of Action (YoA) 2022, the US government invited countries to submit written commitments, to detail their national contribution to safeguard and advance democracy globally.
By early March 2022, 50 countries had made their written commitments available on the United States' State Department website. Various stakeholders to the Summit are analyzing these commitments in view of defining their positions and actions as a contribution to the ToA.
Join us on Twitter on 4 April for a discussion about how CSOs and citizens can ensure that their governments become more democratic and translate commitments into action. Tell us which commitments you believe S4D participating countries should focus on and how we can best track the progress towards these commitments. The event is supported by the European Union in the framework of the Supporting Team Europe Democracy project.
#S4DDialogues #SummitforDemocracy