Back to overview
Pre-Summit for Democracy Dialogue In Defense of Democracy – Citizens Summit On Democracy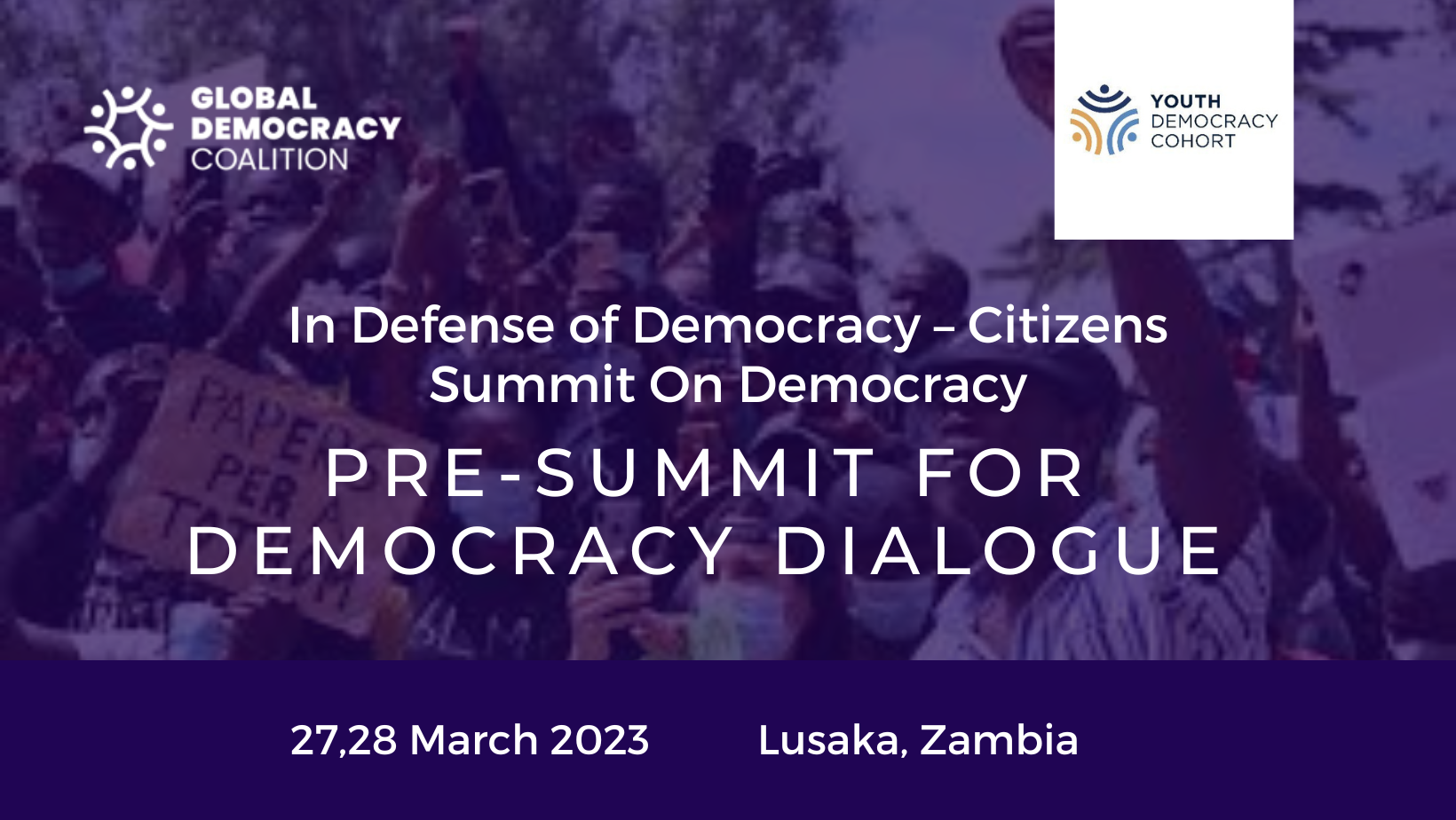 The Global Democracy Coalition is holding the Pre-Summit for Democracy Dialogue (S4D) around citizens engagement in democracy in Lusaka, Zambia, on 27 and 28 March 2023.
The pre-S4D2 CSO Forum during the Partners for Democracy Day in Lusaka, Zambia, will be a hybrid participatory process with in-person and virtual convenings and events. Participants will be drawn from across Africa (Anglophone, Lusophone and Francophone) and will ensure the inclusion of young people, women and person with disabilities as experts and essential democracy and governance actors. The forum will be constituted through a dynamic mix of events that host organizations will take responsibility for organizing in formats that inspire both online and face-to-face engagement.
The Global Democracy Coalition is a multi-stakeholder alliance of democracy organizations from around the world committed to advance and protect democracy worldwide and to influence the Summits for Democracy. The Coalition enables partner organizations to have a stronger voice in influencing the Summits for Democracy and the global democracy agenda more broadly, as part of a collective effort rather than as individual organizations. During the year of action, the Global Democracy Coalition is coordinated by International IDEA and Counterpart International.
For more information, contact Clara Mutanda (c.mutanda@idea.int).
Organising parties

Global Democracy Coalition