Back to overview
International Democracy Day Brussels 2022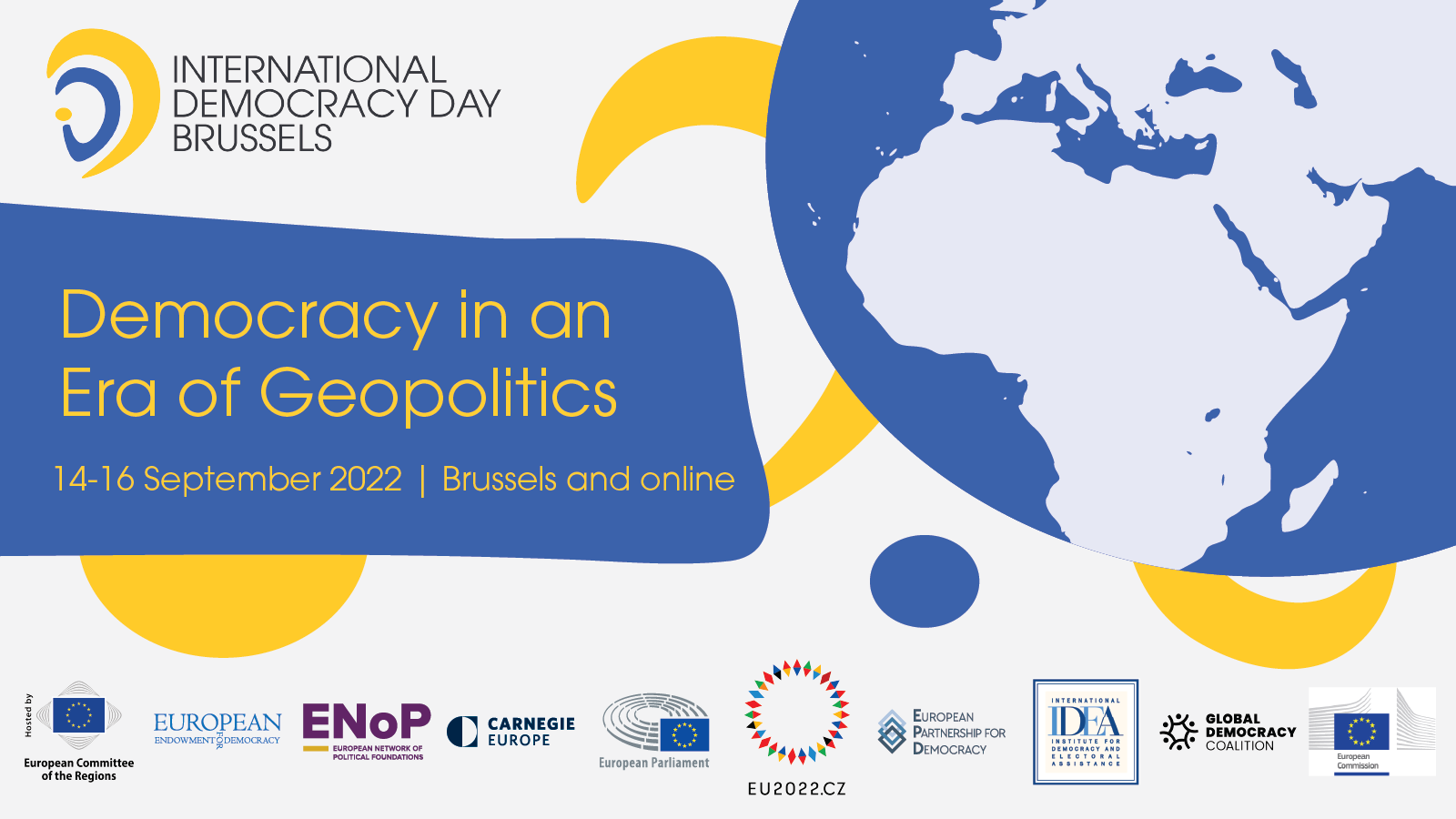 The European Endowment for Democracy (EED), European Partnership for Democracy (EPD), International Institute for Democracy and Electoral Assistance (IDEA), European Network of Political Foundations (ENoP), and Carnegie Europe are proud to organise the 2022 edition of the International Democracy Day Brussels conference.
The event will take place at the European Committee of the Regions in Brussels and online, with the support of the European Parliament and the Czech Presidency of the Council of the European Union.
An exciting line-up of leaders, experts and practitioners will discuss the challenges that recent geopolitical events pose for democratic development worldwide. This includes a 15 September session on 'EU Presidencies and the EU External Democracy Agenda: Seizing Momentum for Democratic Change' hosted by International IDEA.
The Youth Political and Civic Engagement Cohort will hold its official launch event as part of the International Day of Democracy Brussels conference. Bringing together youth activists from around the world as well as key decision-makers involved in youth engagement worldwide, this event will be an opportunity for debate and collaboration on youth political engagement among members of the Youth Cohort and broader civil society. Register here to participate in person in the European Committee of the Regions, and stay tuned via Twitter @IDDBrussels for the official conference website and livestreaming link.
The full programme is as follows:
14 September
• 16.00 - 17.00 Rebuilding Ukraine: the Lugano Civil Society Manifesto (online)
15 September (In-person event at the European Committee of the Regions, rue Belliard 99/101, 1040 Brussels)
• 09.00 – 09.30 – Registration
• 09.30 – 11.30 – Conference on Democracy in an Era of Geopolitics, with a keynote speech by Abdalla Hamdok, former Prime Minister of Sudan and an international panel featuring Helena König, Deputy Secretary General for Economic and Global Affairs at EEAS, Rana Ayyub, journalist from India, David Salvo, Deputy Director at the Alliance for Security Democracy, and EU Commentator Shada Islam as a moderator
• 11.45 – 13.00 – Session on Dialogue on EU Presidencies and the EU External Democracy Agenda: Seizing momentum for democratic change, with Cecilia Ruthström-Ruin, Sweden's Ambassador for Human Rights, Democracy and the Rule of Law and David Červenka, Director Human Rights and Transition Policy, Czech Ministry for Foreign Affairs
• 14.00 – 16.00 – Session on Youth Cohort for Democracy: Re-imagining Youth Political and Civic Engagement
16 September
• 11.00 – 12.30 – Session on Hybrid Threats to Democracy - (online)
Event date
14 September 2022
Organising parties

European Partnership for Democracy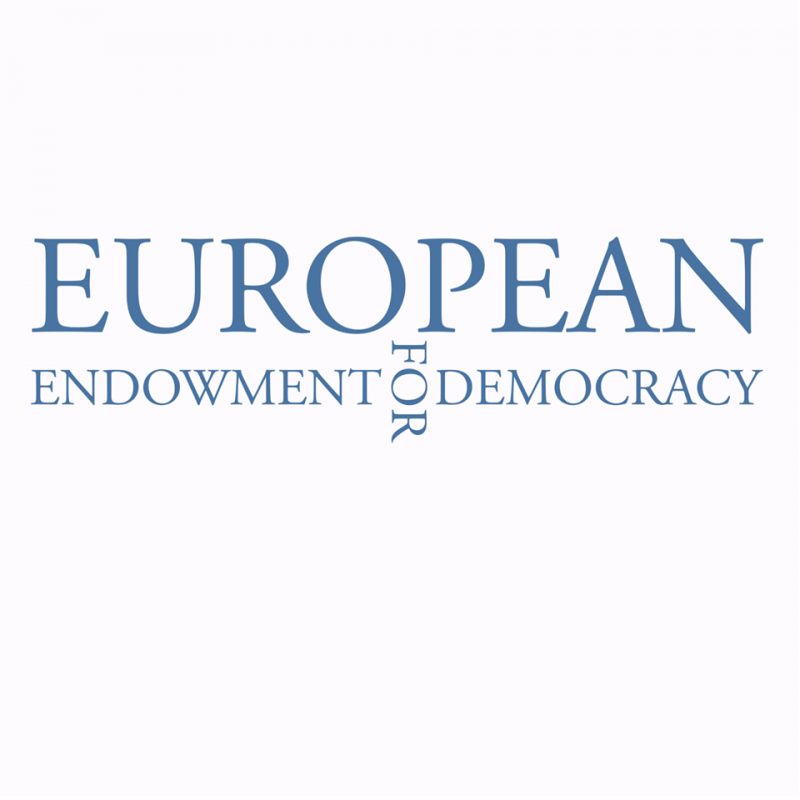 European Endowment for Democracy

International Institute for Democracy and Electoral Assistance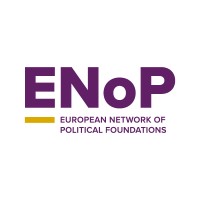 European Network of Political Foundations