Back to overview
IFES: Democratic Challenges in Europe: Recent Elections in Serbia and Hungary — What Lies Ahead? 
Organising parties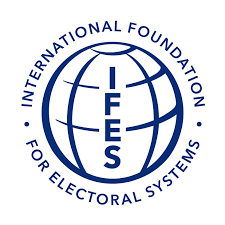 International Foundation for Electoral Systems
On 28 April 2022, the International Foundation for Electoral Systems (IFES) will hold a virtual event as a part of its discussion series on issues related to electoral integrity and democratic processes in Europe. With the recent electoral successes of Aleksandar Vucic in Serbia and Viktor Orban in Hungary, the discussion will address where democracy in Europe is headed. Discussion topics will include what the electoral outcomes mean for Serbia, Hungary, and Europe, relevant democratic challenges, and broader implications for democratic values and rule of law.
Moderator
Dr. Magnus Öhman, Senior Political Finance Adviser and Regional Europe Office Director, IFES
Panelists
Nermin Nisic, Country Director of Serbia office, IFES
Marta Pardavi, co-chair, Hungarian Helsinki Committee
Mr. Bojan Klacar, Executive Director from Center for Free Elections and Democracy Serbia