Back to overview
Can the Summit for Democracy Support Open Governance?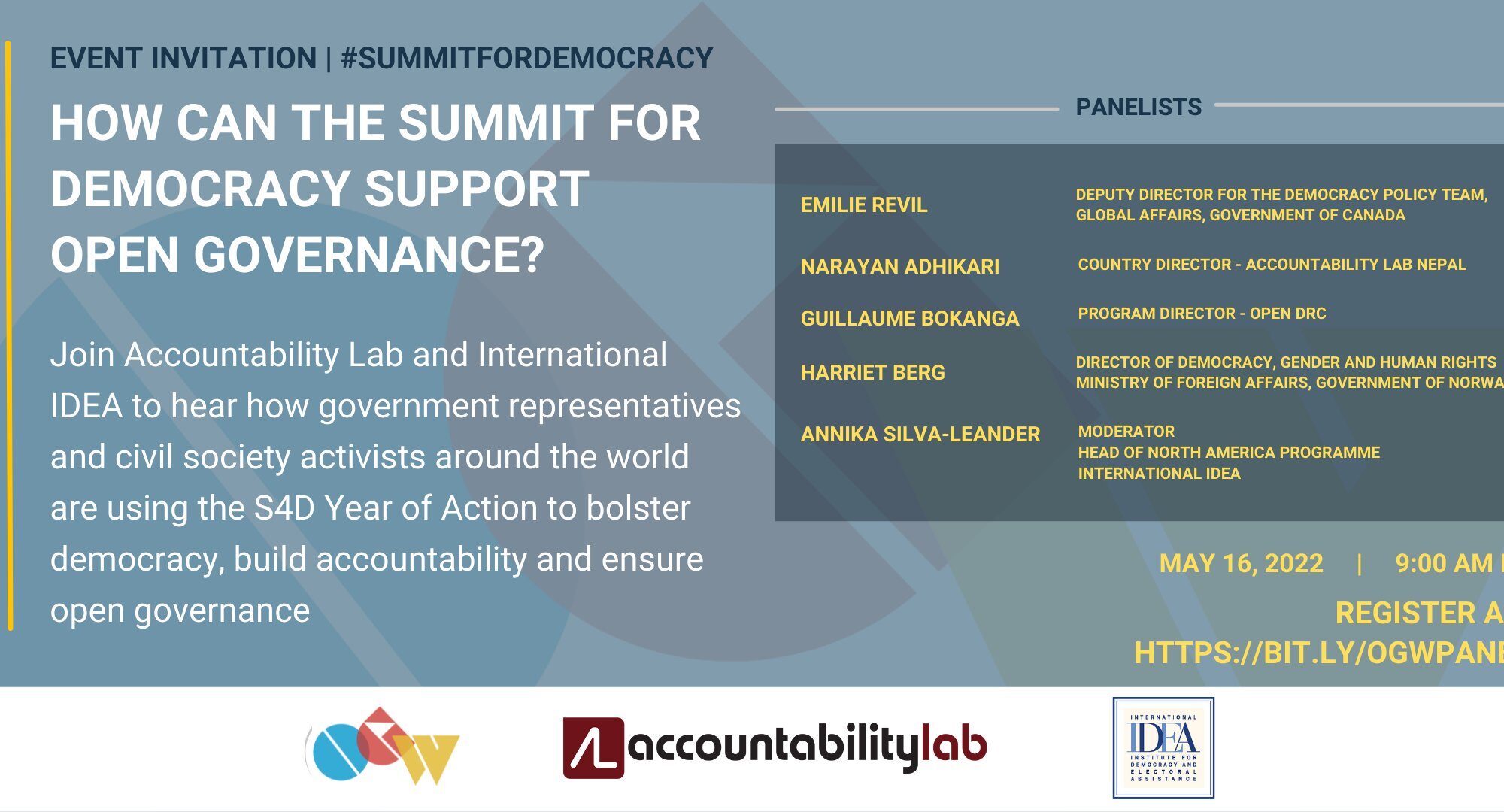 The US Government is currently leading a Year of Action (YoA) through the Summit for Democracy (S4D) process- which has important overlaps and implications for the open governance agenda in participating countries and beyond. How can we ensure we are maximizing the opportunity this presents? Join Accountability Lab and International IDEA to hear from government representatives and civil society activists from around the world- including from Nepal, Canada, DRC and Norway- as to how they are using the S4D YoA to bolster democracy, build accountability and ensure open governance; and how the S4D process can adapt going forwards.
Moderator: Annika Silva-Leander (Head of North America, International IDEA)
Speakers:
Emilie Revil, Deputy Director for the Democracy Policy Team, Global Affairs, Government of Canada;
Narayan Adhikari, Accountability Lab Nepal;
Harriet Berg, Deputy Director of Human Rights, Democracy and Gender Equality at the Norwegian MFA;
Guillame Bokanga, Open DRC.
Closing remarks: Blair Glencorse, Executive Director of Accountability Lab
More information on this event can be found on the Open Gov Week Website.
Organising parties