< Back to overview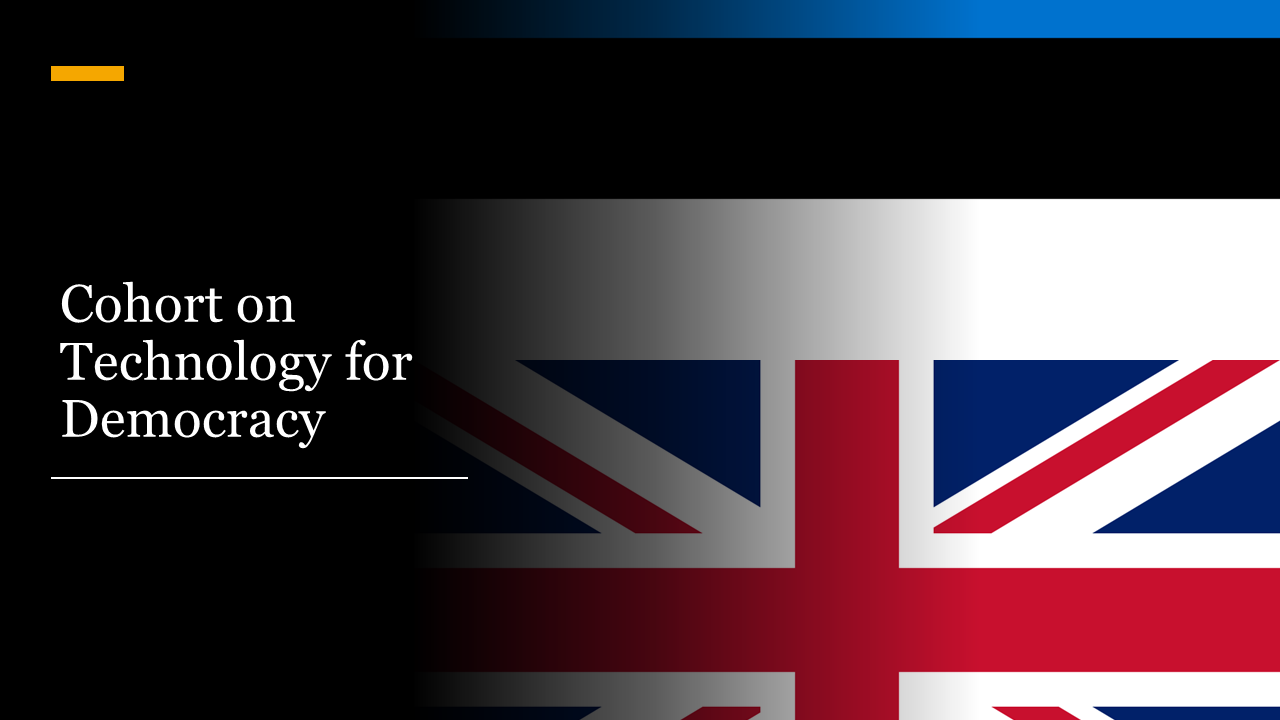 Technology for Democracy
The Cohort on Technology for Democracy was established to promote the use of technologies and digital connectivity to strengthen democracies and enhance the enjoyment of democratic freedoms, and ensure technologies are deployed in a free, responsible, secure, resilient way. It was officially launched at the Tallinn Digital Summit in Estonia on 10 October 2022, a yearly event that provided a useful opportunity to communicate the Cohort's work and plans to the wider community.

As the online sphere becomes more central to people's lives and democratic discussion, keeping the internet free and open and maintaining respect for human rights online has become increasingly important. Online solutions are also increasingly affordable and available to governments seeking to make their provision of public goods more efficient, transparent and accessible. Political communications and the campaign also more frequently make use of online tools. The online sphere is also becoming more frequently targeted by autocrats wanting to maintain control over their societies, as internet blackouts and restrictions have become a common tool used by autocratic governments, and damaging technologies are exported beyond a country's borders to help malign actors elsewhere. With democracy declining globally and our countries more interconnected than ever, it is paramount that likeminded countries partner together to find solutions for shared challenges and bolster people's freedom online.

The expected outcomes from the Cohort are to channel workstream activities into a small number of practical concrete deliverables focussed on real world applications and solutions to shared challenges, such as a portal or a dashboard for tracking internet shutdowns; guidelines for civil society on providing election information online for people in an inclusive manner; and by helping to establish guidelines for transparent and effective digital public infrastructure.

To achieve their objective and desired outcomes, the Cohort divided into three working groups:
Technology to support open and secure access to the Internet, which aims to support people in retaining free and open access to the Internet, enabling inclusive online participation, promoting online enjoyment of human rights and pushing back against the increasing phenomenon of politically-motivated government-imposed blackouts and restrictions. The principles outlined in the Declaration on the Future of the Internet will guide its work, which will build on existing work by CSOs, private industry, and existing international groups such as the Freedom Online Coalition.
Harnessing the potential of technology/data for the benefit of open, democratic societies, which will engage in activities to help implement core shared rights and principles to ensure free, responsible, inclusive, secure and resilient development and deployment of technologies. Key to this process will be ensuring democratic participation and considering how technologies may be employed for malign purposes, and what solutions and safeguards might be needed to counter these challenges.
Technology for good governance, which will focus on the solutions offered by digital technologies for more efficient, innovative, open and inclusive governance. Knowledge sharing on how countries can develop open and interoperable digital governance that maintains respect for human rights and inclusion of marginalised people will be central to its activities. The WG will also help to connect the design and development of these tools with civil society and to incorporate risk analysis and due diligence into the process.
Relevant documents released by the cohort can be found in the links on the righthand side of the page, and any public events are listed below. We invite you to use the contact form on this portal if you have any contributions or corrections regarding this cohort.
Co leads
Estonia

United Kingdom

Access Now
Documents
| Title | Date | Description | Link |
| --- | --- | --- | --- |
| Cohort Meeting | 28/07/22 | To introduce the Cohort and collate ideas and examples of existing initiatives for the Cohort to consider moving forwards. | External Link |
| Tallinn Digital Summit | 10/10/22 | Official launch of the Cohort at the gathering of interested stakeholders provided by the Tallinn Digital Summit. | External Link |
| Championing Digital Democracy for All: Collective Action from the Technology for Democracy Cohort | 30/03/23 | Discussions on priority action areas, including technology to support open and secure access to the Internet, and strengthening digital public infrastructure and tech for good governance. | External link |