< Back to overview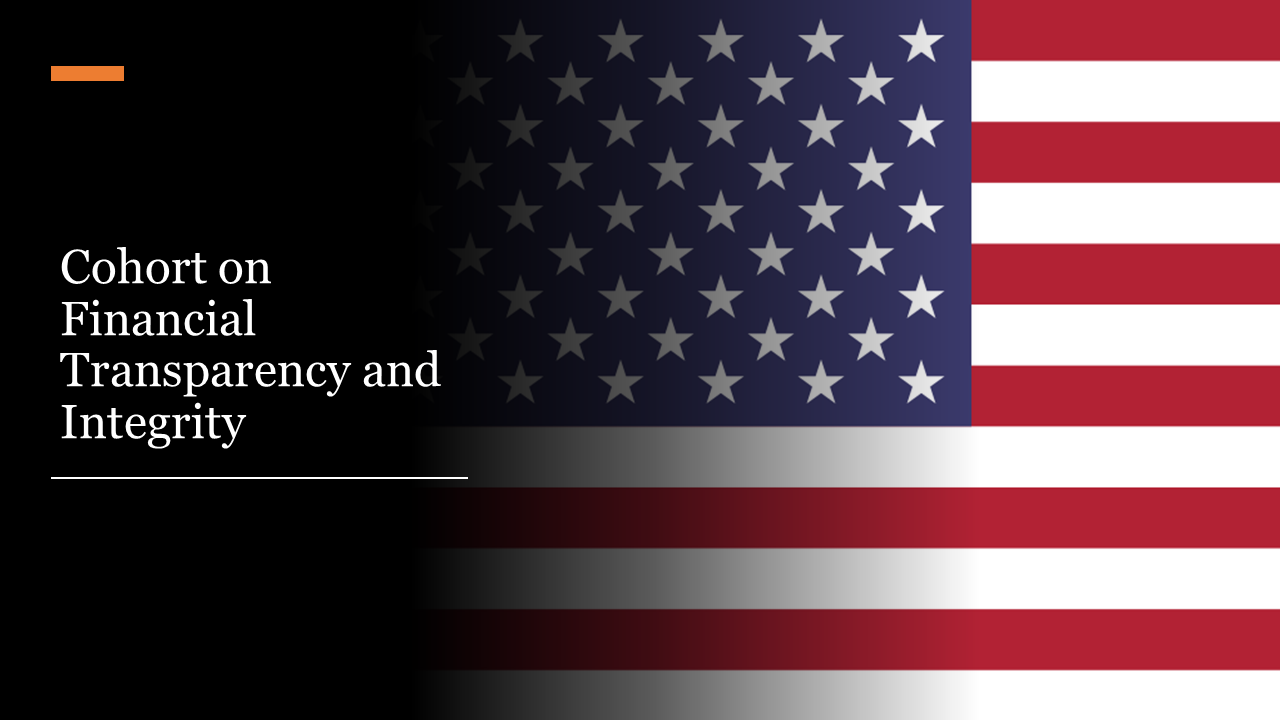 Financial Transparency and Integrity
The Cohort on Financial Transparency and Integrity (FTI) was established to address deficiencies in financial systems that may enable or facilitate corruption and money laundering. The FTI cohort was officially launched on 21 July 2022, where civil society and government representatives shared initial reactions, recommendations and questions regarding the Cohort's high-level objectives and activities.

Corruption is a threat to national security, economic prosperity and democratic resilience, impacting societies at all levels. It deprives communities of their resources, people and businesses of their services, and undermines public trust in government. It erodes the transparency and accountability that are the foundations of democratic institutions. Given corruption's nature as a transnational phenomenon, collective action is essential to prevent and counter the spread of corruption, complicating FTI work.

The expected outcomes from this cohort are to: increase openness and transparency in areas of beneficial ownership and real estate transparency; to promote open contracting and procurement procedures; and to counter the misuse of professional services industry to enable corruption. To achieve their objective and desired outcomes, the cohort has defined three priority areas for their work towards financial transparency: to ensure the effective implementation of beneficial ownership registries; to counter the misuse of professional services industry; and to maximise transparency in public procurement. The FTI cohort organised a set of workshops and meetings on the above topics with the aim of establishing a framework of beneficial ownership registries based on Financial Action Task Force (FATF) standards. During the Second Summit for Democracy, USAID announced the FTI Accelerator, a suite of programs to address the pervasive weaknesses and enabling conditions that allow corrupt actors to loot, divert, launder and hide public resources around the world. The programs will help countries to build resilience, effectively implement beneficial ownership reforms, institute transparent and accountable public procurement, and support international cooperation efforts.

To monitor and increase the implementation of Summit commitments, the FTI cohort has established reporting mechanisms through which countries can update the status of the implementation of their commitments. OGP has taken a leading role in advancing, strengthening and supporting the Summit commitments by leveraging their established mechanisms and Action Plans to help countries in implementing relevant Summit commitments in collaboration with local CSOs. The Cohort also issued a Call for Action whereby cohort members commit to share information on steps planned towards the implementation of Summit commitments; to support one another in the process of undertaking relevant reforms; to work to ensure the durability of anti-corruption reforms; and to support the efforts of other democracy cohorts dedicated to anti-corruption.
Relevant documents released by the cohort can be found in the links on the righthand side of the page, and any public events are listed below. We invite you to use the contact form on this portal if you have any contributions or corrections regarding this cohort.
Co leads
United States

Open Government Partnership

Brookings Institute
Documents
| Title | Date | Description | Link |
| --- | --- | --- | --- |
| Civil Society Consultation | 01/04/22 | Seeking feedback from civil society on the scope and timeline of the cohort. | External Link |
| Launch Meeting | 21/07/22 | The event provided an opportunity for civil society and government representatives to share initial reactions, recommendations, and questions regarding the cohort's high-level objectives and activities. | Meeting Launch Notice |
| Cohort Meeting | 07/12/22 | Communicated analysis of S4D anti-corruption commitments, discussed progress on said commitments and plans for the cohort's work in the lead up to the second Summit. | Meeting Summary |
| Spotlight meeting on procurement | 23/02/23 | To consider the importance of procurement reform to corruption prevention, examine opportunities to strengthen existing procurement practices and systems, and reflect on how Summit for Democracy commitments can advance these efforts. | External Link |