Back to overview
Connecting global to local through country-level dialogues on the Summit for Democracy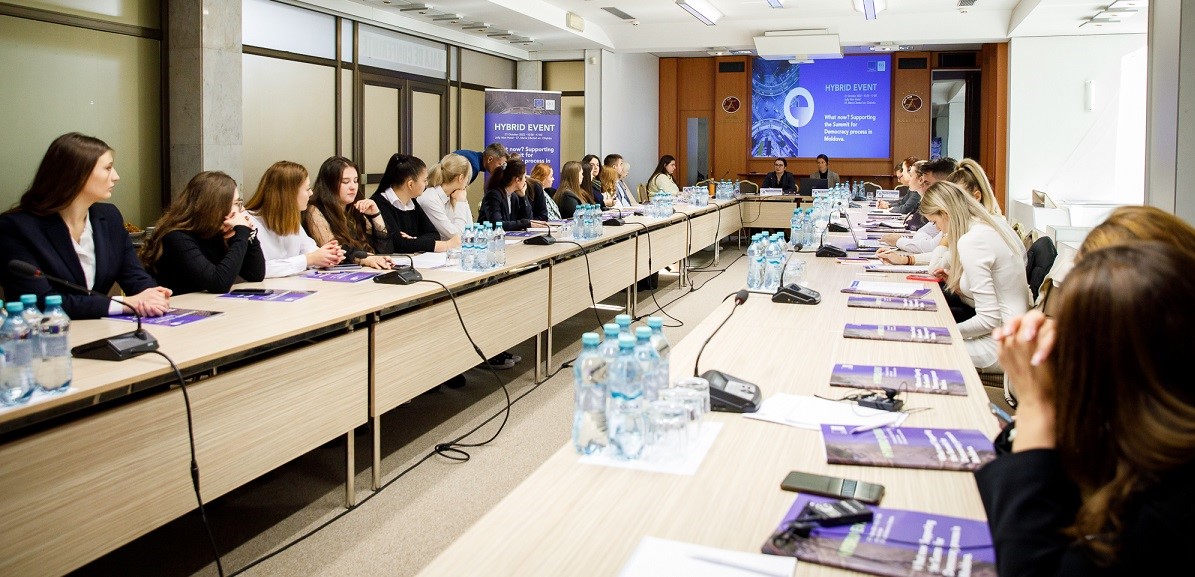 International IDEA, with the support from the European Commission, has been contributing to increasing effective evidence-based and coordinated support for democracy across the world through the Supporting Team Europe Democracy (STED) project. Within this project, the Summit for Democracy (S4D) emerged as a unique opportunity to place democracy at the centre of the global agenda.
To learn more about International IDEA's work with citizens and civil society in Kenya, Moldova, Nepal and Paraguay, including the results of a survey to help identify knowledge and community perceptions of the S4D and subsequent dialogues, click here.
Check out the video below on Nepal's commitments developed by Accountability Lab, focusing on public knowledge and perceptions and giving recommendations for improvement.